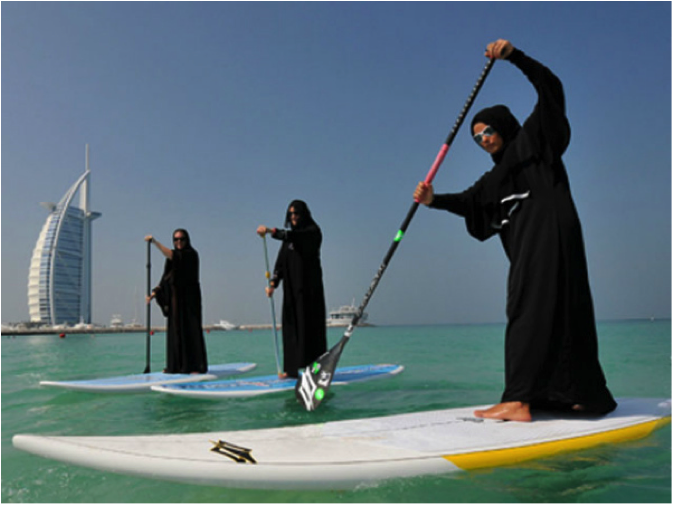 Halal tourism
Halal tourism… a huge market opportunity….
With a population of almost 1.8 billion and growing, Muslim consumers currently make up around a quarter of the global population.  No surprise that more businesses are focusing on halal products, tapping into this emerging market.
According to Thomson Reuters, global Muslim spending on travel (outbound) has increased 7.7% to reach $140 billion in 2013 (excluding Hajj and Umrah).  This is 11.6% of the global expenditure and is expected to reach $238 billion by 2019.
One factor driving investment in halal-friendly products is because margins are high, perhaps even 30% higher than conventional comparable tourism, exacerbated by high demand and weak supply.
A brief history
Halal tourism was once seen as a niche revenue stream, limited to pilgrimages, i.e. the multi-billion dollar-a-year revenue stream generated by Muslim travelers to Mecca.  Now there's a clear movement to widen the halal tourism market to cater to Muslim travelers worldwide, particularly from wealthy Gulf Arab states.
So, what, exactly, is 'Halal tourism'?
Halal in Islam literally means "that which is permissible", therefore Halal tourism is providing travel services in accordance with Muslim beliefs and practices; i.e. serving halal food, ensuring the absence of alcohol and gambling, adequate facilities for prayer, separate entertainment areas for women and children, labelling of Qibla (the direction of Mecca), female-only rooms and accessible copies of the Quran.
For women who adhere to Islam's modest dress code, swimming can pose a challenge, so some resorts offer gender-segregated beaches and pools.  The beauty of this concept is that it gives Muslims the chance to enjoy vacations without compromising deeply held values.
Top destinations
Malaysia, promoting itself as "Muslim-friendly Malaysia", has been pioneering the opportunity in halal holidays, attracting over 6 million Muslim visitors last year.  Malaysia is now even focusing on becoming a medical tourism hub for Muslim patients.  At medical tourism centres, female patients can be treated by female doctors, and there are prayer facilities and copies of the Quran available.  Malaysian Airlines, the national carrier was the first to introduce halal in-flight catering on board. Turkish Airlines and Emirates have followed suit.
Turkey, where 98% of the population is Muslim, has also emerged as a leading destination within the halal tourism market, with over 75 hotels advertising themselves as 'Halal- friendly'.
In the UAE, more and more halal-friendly hotels are emerging as the market develops.  Hospitality Management Holdings for example pride themselves to be the first alcohol-free chain of hotels in the Middle East.
Other key markets…
While Malaysia, UAE, and Turkey seem to be some of the top places for Muslim travellers, other countries are trying to tap into this market…
Japan is evolving its tourism infrastructure in order to offer Islamic-friendly options.  Muslim guests at some hotels are gifted with prayer mats, a Quran, Qibla compass, and halal menu options.  Japanese airports are also adding prayer rooms and halal restaurants in preparation for the 2020 Olympic Games.
France is the most popular destination in Europe, with England and Italy close behind.  The Dorchester hotel in London provides Arabic-speaking staff to accommodate wealthy GCC travelers, it alters shift times during Ramadan to cater for fasting guests and it changes housekeeping services to avoid disrupting guests sleeping during the day. Many hotels provide cultural awareness training to its operational staff on social protocols related to Muslim guests.
Thailand is also trying to appeal to Muslim tourists and has opened a series of gender-segregated halal spas. The Thai resort city of Pattaya has opened Islamic prayer rooms in nearly all of its top shopping centres.
So who are the main operators maximizing this opportunity?
Here's a section of some of the key players….
One of the most prominent halal tourism companies is the London based halalbooking.com, a halal version of booking.com.
Crescentrating.com is a Singapore- based company that rates hotels and resorts in terms of their halal-friendliness, acquiring HalalTrip.com, a global travel site catering to Muslim travellers, in December 2013. Through a partnership with Booking.com, it now features over 380,000 Booking.com hotels and other accommodation.
Luxury hotel chain Shaza is halal style focused and is a new hotel brand, part of the Kempinski brand. It offers guests a luxury experience while respecting it values and is fast developing within the Middle East.
Star Cruise, a Malaysian cruise company is offering a dedicated 'Halal cruise', the latest in the range of halal offerings.
Understanding trends and responding commercially
With forecasts that the Muslim population will equate to 50 percent of the global population by the year 2050, there are cultural, social, political and obviously economic benefits for exploring the sector and developing appropriate propositions to meet growing demand.  For the UAE, for example, with its deep Islamic heritage and proven quality tourism product, halal tourism presents a strategic growth opportunity.
Salon Hospitality Consulting LLP, now with a UAE office, is well placed to help you explore this emerging category and to research and develop new propositions to meet the high expectations of these new consumers.
Questions or comments? You can email me on monique.surridge@salonconsulting.com