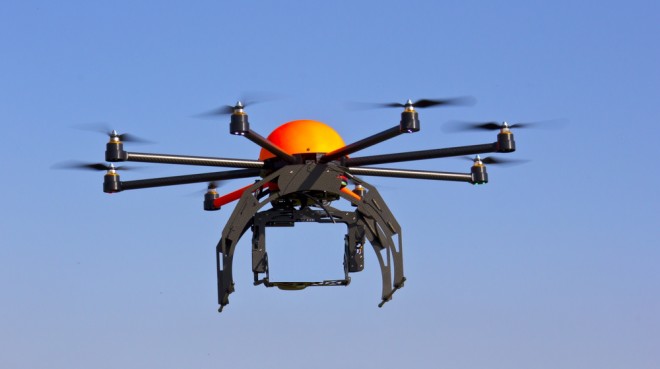 home-delivery meals
Two stories caught our attention this week. First, B & Q is shutting a quarter of its stores due to Gen Y and Millennials' preference for GSI (getting-someone-in) rather than DIY, and the rise of specialist web suppliers.  This prompted us future-gazers at Salon to think which other traditional artisan skills we're in danger of losing?  How about sewing, car-maintenance, outdoor games? Apparently we prefer watching these things rather than doing them.
Second, the authorities are actively discussing protocols for private drone aircraft, inevitably leading to a free-skies policy over our towns and cities.
These two trends look unconnected but at Salon we tend to join up the dots differently to arrive at an alternative, bigger picture.  And, we love working with like-minded curious folk on projects that challenge us. 
For the hospitality sector, these two trends could radically accelerate the outsourcing of fresh home-meal delivery, hitherto the preserve of grey-market consumers.
Diner behaviour is changing fast
There are now whole generations learning new behaviours, seeking out immediate gratification, ultimate convenience, perpetual low-cost and tech-driven solutions, 24 hours a day, in every part of this crazy world. This behaviour, coupled with lower levels of kitchen craft skills, will drive innovation in the delivered-meals sector.
Sure, conventional casual-dining (and why not fine-dining?) and QSR brands will continue to develop their delivery arms, but the real exciting stuff is going to come from new players entering the market with different competencies and perspectives.
Opportunities for all………
This market is not going to be developed without its challenges, but first some opportunities:
Existing high-volume fresh meal-producers – such as airline food processors, health service CPU's, education, military and even stadia kitchens – with spare capacity, could find themselves being courted by investors and potential partners
The rise of the Meal-Delivery Aggregators. The first wave Just Eat, Takeaway.com and Hungry Horse now have strong beachheads in the UK (and global) commercial foodservice sector(s), with deep pockets to penetrate further
Integration with leisure lifestyles: the new Domino's app within Xbox now allows voice-recognition ordering without pausing for breath during that all-engrossing multiplayer-on-line role-play shoot-out
Kitchen-sharing: a new community ethos coupled, with demand for sustainability – re-use of existing assets – is unlocking the evening/dinner day-part potential of hitherto day-time only foodservice premises, such as cafes
But some barriers to overcome
Now the challenges. Any sustainable delivered-meal proposition will probably need to satisfy these consumer requirements:
Wide product range – audiences increasingly won't compromise choice – or quality – for convenience
Hot-food  – immediate gratification drives demand for ready-to-eat dishes, rather than chilled or frozen lines: altogether a trickier and riskier category?
Food ethics –  as if these two challenges weren't enough, consumers are increasingly seeking healthy, nutritious, sustainable food and steering clear of HFSS (hi fat, sugar, salt) menus
Strategic pricing – somewhere between the cooking-from-scratch (if anyone can remember that!) ingredients' cost and the price of the added-value eating-out proposition
Logistics – the law of unintended consequences means operators will actually end up running a sophisticated distribution network, with associated technical challenges that are completely alien to conventional foodservice businesses.
How will the market respond?
And the answer?  The complex challenges, the need for scale and the pre-requisite competencies suggest a consortia approach, with the core components comprising Central Production Kitchen capability + distribution partner + tech partner. All this wrapped up with cool branding. How about a mash-up (apologies!) blending this dream-team: Compass, Sodexho or Autogrill  + Amazon or Ocado + with Apple or Google supplying the geo-tech?
And, of course, meals will be delivered to homes by drones.
The UK's high population densities, early adopter attitudes and liberated, commercial air-space make us an ideal real-world laboratory test. The prize is there for the brave. It's going to be fascinating observing – and for us hospitality and strategy practitioners, helping to shape  –  the future of fresh meals delivered direct to the home.