Restaurants versus supermarkets – WHO IS WInning THE BATTLE?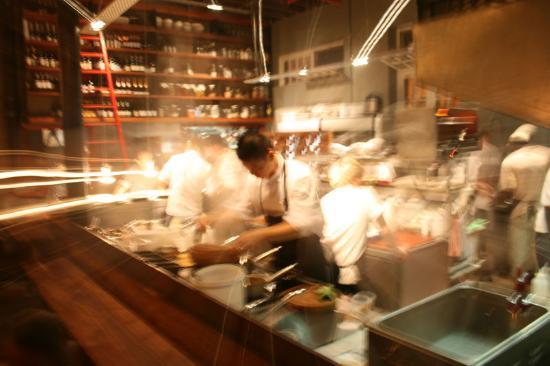 Two killer stats caught our eye recently, helping us understand the dynamics of the Meal Market and its future directions…….
Stat #1: May 2015, monthly sales at USA restaurants exceed grocery store sales for the first time. And, the divergence is accelerating.
Stat #2: Small UK branded restaurant chains grow by 48% in less than three years.
So, as we predicted in our seminal thought-piece on Meal Solutions for the Coca Cola Retailing Research Group – which, in 1996 put UK food retail: foodservice  split by equivalent revenue at 69%:31%, and USA at 56%:44% – foodservice seems to be winning the Meal Wars.  Let's unpick some of the reasons for this significant shift in consumer behaviour….
We can identify 10 main drivers:
Driver 1. flaws in the traditional supermarket model. With reduced discretionary time, high petrol prices and busy lives, few of us are still travelling 30 minutes to play hunt-the-mayo – hidden on aisle 47 – and shipping a garage load of bogof's – and their packaging! – back to our homes.
Driver 2. e-promotions. Wowcher, Groupon et al have stimulated consumer activity – in terms of frequency, if not spend – but at what cost for margins and future loyalty?
Driver 3. fragmented demographics – erosion of the nuclear household and rise of the singleton market with its own set of food purchasing and production and storage challenges.
Driver 4. new social media platforms –  engaging app-based platforms such as Just Eat, Dominos – from Simpsons 'red-button' sponsorship to 70% of all sales now posted online with annual digital sales uplifts of 200% and an enviable 8.2m app downloads –  Trip Advisor etc have all helped to stimulate interest in and take-up of eating-out opportunities, whereas grocery related media has remained relatively functional.
Driver 5. new funding sources – we know mother is the necessity of invention and new peer-to-peer funding is filling the liquidity vacuum left by the banking crisis.  See Chilango bonds, Brew Dog's equity-for-punks, and, latterly, Hummus Bros, with 97% of £250k target raised with 36 days to go.
Driver 6. increase in foodservice start-ups – fuelled by TV coverage and content, funded by peer-to-peer funding launched via social media. Entry levels remain low, in absolute and relative terms (c.f. supermarkets).
Driver 7. labour migration – can you imagine UK Hospitality PLC without its Poles, Latvians, Aussies, Kiwi's? (see also Britain's NHS)
Driver 8.rising standards  – better foodservice production technology, deeper product knowledge and trained front of house service in an era where it's hard to add value to commodity food shopping
Driver 9. supply chain improvements– evolution of an efficient market-place for the sourcing and distribution of artisan, high-provenance (indigenous) foodstuffs, and
Driver 10.  Big Data – operators are now super savvy regarding their customers' buying behaviour – care of powerful EPoS and back-office systems – and can manipulate promotions, prices and day-part menus accordingly (c.f. Tesco's fire sale of Dun Humby and the peaking of Clubcard impact)
So, factors right across the marketing mix, and from both Supply and Demand sides of the equation. Obviously there are some tricky cause-and-effect inter-relationships to explore, but maybe a good place to start to understand the complex contemporary meal market in order to create engaging brands and products to meet tomorrow's customers' needs?
Ok friends, stepping off the fence, how about this for a prediction?  We think the future commercial meal market will ultimately evolve into 3 distinct, complementary propositions:
Commodity Food Buying – re-fuelling, with two alternative distribution channels:  nextgen C-stores (for distress  purchases) and web-based grocery home-delivery providers (more planned occasions). Primarily meal-solutions, meal-kits and self-assembly meals; less scratch-cooking. RIP conventional out-of-town big box supermarkets.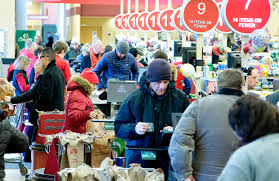 Everyday Social Dining
The biggest segment by volume and value; the neighbourhood foodservice quarter offering social and business interaction, entertainment, buzz, physical and mental warmth, recognition; oh yes, and of course, food and drink. 24 hours and 7 Day-parts. Propelled by frenetic menu NPD; e-based intelligent and customised loyalty schemes; peer-to-peer reviews and tech-enabled (mainly automated at POS) service-delivery.
The Big Occasion
At the other end of the scale: promotions; joining drinks; leaving drinks; Saturday nights;, Friday nights (not alright for fighting, anymore); Thursday-is-the-new-Friday-night! BNO and GNO's*; birthdays; high day and holidays; impress-your-new-boss days;  anniversaries; barmitvahs;  etc.
Consumers will seek out everything they can't get at home or from everyday dining-out  venues, especially: differentiated menus; high levels of personalised service; exciting, experiental environments. Higher-investment, longer- dwell, more price- elastic occasions, all captured and amplified via Social, of course!
*Big Night Out; Girls Night Out
How can we help you?
Interesting times to conceive, fund, build, launch, operate, market or expand a food business? Just email me at peter.antenen@salonconsulting.com  (or call 07736 244767) if you'd like expert, creative, insightful input into your strategic foodservice project.
Buono appetito!
links:
http://www.restaurant.org/News-Research/News/Restaurant-sales-surpass-grocery-store-sales-for-t