News
CAN THE UAE BECOME THE WORLD'S TOP TOURIST DESTINATION BY 2020?
That was the BIG question of the Vision Conference 2015 in the World Trade Centre in Dubai.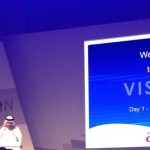 Issam AbdulRahim Kazim, Chief executive officer of Dubai Corporation for Tourism and Commerce Marketing (DCTCM), opened the conference outlining the vision of Dubai Tourism.  He said hotels and hospitality sectors have a great part to play in achieving Dubai's Tourism Vision for 2020, which aims to welcome 20 million visitors per year by the start of the next decade.
Dubai welcomed 13.2 million international overnight visitors in 2014 and expects 14.2 million visitors this year.
With ambitious targets for 2020, he said an increasingly competitive marketplace targeting the global traveler and challenges to the international travel industry posed by currency devaluations in Asia and Europe, now more than ever we need to ensure that "we are focused on providing a compelling and always evolving destination offer".
Dubai is targeting between 140,000 and 160,000 rooms in order to accommodate 20 million visitors per year by 2020, according to the Department of Tourism and Commerce Marketing (DTCM).
TOPHOTELPROJECTS provided an overview with the number of projects due to open in the Middle East in the next few years, of which a total of 170 Projects (63,790 rooms) are planned in the UAE.
Between January and July this year, 11 new properties opened in Dubai, adding more than 2,600 rooms in the city. At the end of July total rooms was almost at 95,000.
Philip Shepherd, Partner, PwC Middle East Hospitality & Leisure Leader, a speaker on the 'Mega Trends' panel said: "The UAE already rivals world-leading tourism and leisure destination, Orlando, in the scale of its transport links, hotels, F&B, and its central global location within 4 hours flight of 3 billion people, which is unrivalled.
SALON HOSPITALITY CONSULTING LLP EXPANDS ITS REACH EASTWARDS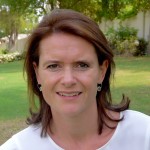 London, October 1st 2015: SALON HOSPITALITY CONSULTING LLP, AN INDEPENDENT HOSPITALITY CONSULTANCY ANNOUNCES THAT DUBAI-BASED MONIQUE SURRIDGE HAS JOINED THE CONSULTANCY AS A MANAGING ASSOCIATE.
Formerly a senior consultant within the specialist Emerging Markets and Tourism section at Deloitte, Monique brings in-depth knowledge of the tourism and travel industry and experience in tourism strategy plans.
With a background in hospitality management and an MSc in tourism planning and development, she gained significant international experience, having worked on tourism related projects in over 25 countries. Over the last few years she has worked as an independent tourism specialist with a focus on tourism representation and market research.
Dries de Vaal, Chairman of Salon Consulting, said:
"We are delighted to welcome Monique to Salon, continuing the great tradition of our Deloitte diaspora which now runs from Uruguay, Brazil via Portugal, south of France, Italy, UK and the USA. Monique brings a wealth of skills in the tourism development arena, and has worked with Salon's Oliver Bennett for many years so will hit the ground running. Salon already has extensive Middle East experience and is now actively seeking development projects in UAE given our local knowledge and resources."
Monique Surridge, Managing Associate of Salon Consulting, said:
"I am thrilled to be joining Salon Consulting from my base in Dubai and adding an additional geographical region to the network.   Middle East tourism growth outpaces the global average and added to that, the Dubai Expo 2020, is creating tremendous opportunities.  I am excited to work with Salon Consulting to explore and be engaged in these opportunities and to grow its presence in the region."
About Salon Consulting:
Salon is an independent hospitality consultancy offering the specialist knowledge, experience, and skill of the big firms without the overheads. Senior partners have worked together in just about every type of hospitality-related business around the globe, for over thirty years. So, whatever your sector or need, advisors with many years' expertise gained at high-profile, international consultancies work on projects.  Drawing on this vast knowledge and experience, combined with an approachable style, a comprehensive range of hospitality consultancy services is offered. Salon's work, for example, covers developing corporate strategies, commercial due diligence, corporate (re)structuring, financial planning and risk modelling, as well as tourism master planning, feasibility studies and new product development. But that's only a small flavour of what we do…..
TOURISM SYMPOSIUM – june 2015
Salon's partner, Richard Barnett attended the Tourism Symposium networking event at Eastwell Manor Hotel on Monday 1st June which was attended by the new Tourism Minister, Tracey Crouch.  Richard reports that it was very DMO focussed.
DMO is a destination management organisation, normally public sector or part public part private, which seeks to support a given town or region in its hospitality business and development.  Most funding comes from Government sources and there are a number of issues in play:
Some DMO operators complain that public sector involvement is more of a nuisance than the benefit of the funds they bring.
Some DMO operators are of the opinion that they no longer have an influence on hospitality development, public sector funds are diminishing and private sector support is less than it was, people are doing their own thing, and a DMO does not have the resource to make a significant contribution.
DMO's do, however have paid employment so they are less inclined to agree they have evolved into dinosaurs.
The DMO in emerging markets is essential to help direct marketing and support campaigns, often with Government money to help set up tourism in a given area, keep it going or help it expand into new markets, i.e.  in The Gambia they are essential, but in London no!
Government support to the industry has been a talking point since the British Tourist Office screwed everything around 20 years ago, Today it's called Visit Britain, but many would say their help/support/ direction is marginal.
industry news
UK hotel supply growth 'higher than expected' says Morgan Stanley
Active new room construction by the UK's largest hotel groups is "higher than expected", Morgan Stanley said on Friday.
With around 20,000 rooms under construction, total market supply growth, set to be around 3.5% over the next 12 to 24 months, the brokerage said, puts UK supply "at the top end of developed hotel markets".
Premier Inn has the largest pipeline, with 5,500 rooms under construction, equal to 9% of its existing supply. However, Morgan Stanley said, "contrary to expectations of little growth except for Premier Inn", the six other largest hotel groups in the country "are all expanding in the high-single to mid-double digits."
International Hotels Group is building around 3,500 new rooms, equal to 8% of its current supply; Travelodge is building around 2,750 rooms, equal to 7% of its existing portfolio; Accor is building around 2,600 rooms, a figure around 10% of its current number; Hilton is building around 2,200 rooms, a little under 9% of its existing number; Marriott is building some 1,800 rooms, around 15% of its current total; and Carlson Rezidor is building some 1,700 new rooms, equal to 13% of its number at the moment.
Morgan Stanley said it was "too early to say" whether supply pressures, or other factors, such as currency or calendar, were behind the UK's RevPAR slowdown in 2015. The warning of potentially high room supply comes as pub operators such as JD Wetherspoon and Mitchells & Butlers have been increasing the number of letting rooms in their estates.
MORE INDUSTRY NEWS
UK restaurant turnover rises 39% since recession:
Turnover in the UK's restaurant sector has risen by 39% since 2010 after a wave of new start-ups and the growth of smaller chains, according to a study by the finance provider LDF.
It looked at 52,000 accounts for restaurant businesses at Companies House to conclude that the restaurant sector's turnover rose from £15.5bn in 2010 to £21.6bn in 2014.
The rise, it said, was driven by the expansion of fast casual chains such as Franco Manca and Honest Burger. Peter Alderson, managing director of LDF, told The Financial Times: "There is generally more money available for people to spend. There's a feelgood factor in certain parts of the country," pointing to northern cities such as Manchester, Leeds, Sheffield and Liverpool, in addition to London. Alderson said businesses were in turn investing heavily to take advantage of a rise in spending: "The restaurant industry is seeing a huge increase in demand for funding as it continues to benefit from the knock on effect of the economic recovery and low inflation." He added that the value of equipment assets in the industry such as kitchen equipment, fixtures and fittings, has risen by 33% to £5.5bn in 2014.
Household disposable income has improved thanks to low inflation, falling commodity costs and higher wage growth, leading to consumers spending more on going out. Barclaycard figures for April showed spending on restaurants rose by 17% year-on-year.
In April, the EY Item Club predicted that disposable incomes would grow by 3.7% in 2015, the fastest rate for more than 20 years.
ITB Berlin – 4-8 mARCH 2015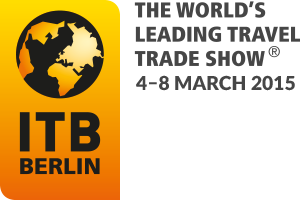 We are very pleased to confirm that our very own Oliver Bennett will be attending ITB Berlin at Messe Berlin today until Friday inclusive wearing his Salon Hospitality Consulting badge.
If you would like to meet up with Oliver in Berlin, please drop him an e-mail – oliver.bennett@salonconsulting.com
All Salon Partners wish Oliver a successful and productive few days.
wendy chamier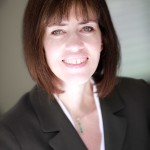 It is with great sadness that the Partners in Salon Consulting inform you that our colleague Wendy Chamier passed away unexpectedly on Wednesday 14th January 2015 after a short illness.  Wendy, who was just 50, had battled for many years with Myotonic Dystrophy but, despite this, lead a full and active professional and private life.
As a colleague of many years standing when we all worked together at Deloitte & Touche, Wendy will be very sadly missed by not only our firm but by her many friends and clients in the industry.
Wendy's funeral took place on Thursday 6th February at Mortlake Crematorium,  Richmond with over 200 people in attendance.  Andries de Vaal, Hector Fernandez, Oliver Bennett and Peter Antenen from Salon attended Wendy's funeral  to say their farewells.
Wendy will be sorely missed by everyone here at Salon Hospitality Consulting.