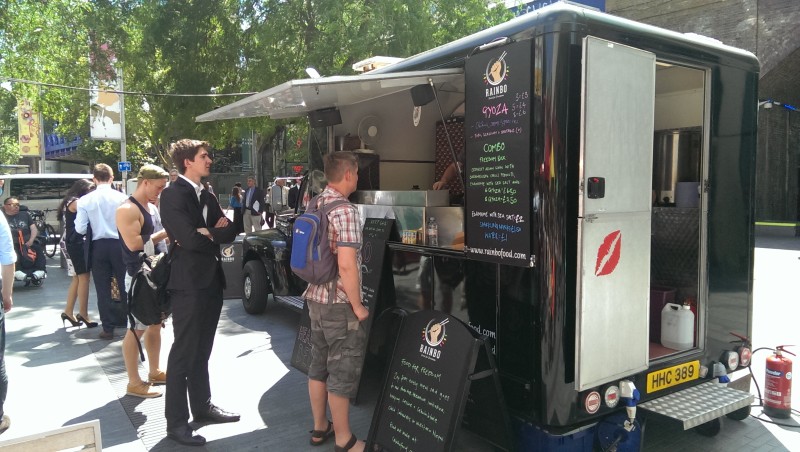 We live in interesting times!
How the commercial world has changed in the last seven years.We do things differently now, and the hospitality sector has reinvented itself. We've fallen in love with coffee and out of love with tank beer: well, the pub trade wrote the longest suicide note in history following the Beer Orders: rampant pint price inflation,shoddy food until recently,cattle truck levels of comfort, shocking marcomms (a bizarre thirty year love affair with A boards!) and unforgivable branding, which confused tactical price-led promotions with a sustainable consumer-centric value-exchange and strategic brand identity who can forget Two-for-One pubs?
What's also changed
Is the way new restaurants are launched. Remember the old way? An eighteen month process involving market research, business planning, site appraisal, formal fund-raising, concept and technical designs, drafting of Ops manuals, detailed pre-Opening planning, long-lead in recruitment programme, heavyweight compliance and risk avoidance, etc, etc. Analogue. Slow. Laborious. Expensive. Yet we all did it….
Now we have new rules for the New Normal.
It's Fire!-Aim-Ready with everything always in Beta. Start in your home kitchen. Use mates as guinea pigs.  Curate early ideas on Pinterest. Blog about your food; grow your fan base; rent a food truck and hit up a streetfood festival; blog, tweet & faceyB posts. Instagram the hell out of your food. Pilot and refine your offer using a pop-up site. Video the opening night on YouTube. Blog. Finance store #1 through kickstarter or crowdcube. Write the cookbook. put the instruction videos on Vine. Go viral. Engage. Amplify. Attract celebrity fans and endorsements. Develop the app. Launch the grocery store lines. Review and Repeat. Simples!
So, good luck with your food ventures, shout if you need help and let's only guess what the 2020 NPD model will look like! all crystal ball suggestions welcome….
Have you started your own kitchen or have your written your own cook book? let us know in the comments below.