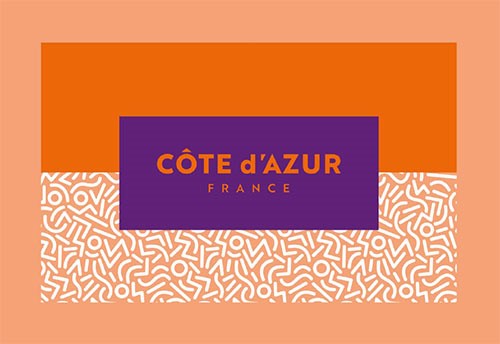 Following the terrorist attack in Nice this summer, and as part of the drive to build back the local tourism industry, the Regional Tourism DMO has unveiled a new marque or umbrella brand for the region.
The authorities have decided to major on "Cote d'Azur" as the geographic indicator and added "France" as the tag line to give it more international visibility. The marque is also designed to spread further than just tourism and to be used by other local industries such as hi-tech, research & development and for branding events. It is also expected that the marque will be licensed on products, the revenue from which will go back in to the marketing campaign.

The phrase Cote d'Azur was first coined at the end of the C.19th by French writer Stéphen Liégeard who came from Dijon – already known as the Cote d'Or – to live in Cannes and was inspired, as have been generations of artists, poets and writers by the special luminosity that is found along the shores of the Mediterranean where the mountains meet the sea. He wrote a book of the same name and over time in France its usage replaced the word Riviera more favoured by the English.
Like all good brands, it is at the same time obvious and yet memorable – and the visual language has been designed to work across a range of colourways.
Today the Cote d'Azur is being portrayed as an inspirational, premium quality destination of both coast and mountains, sun and snow, cities and villages, stretching from Hyeres in the Var to Menton on the Italian border, taking in Monaco, Nice, Cannes and St Tropez as well as the Parc du Mercantour and the Alpes Maritimes ski resorts. Of course the gateway airport, Nice Cote d'Azur, France's second busiest airport after Paris with over 11m passengers a year already bears the name. At stake is a 5bn Euro industry and 150,000 jobs.
Vivez la #CotedAzurNow