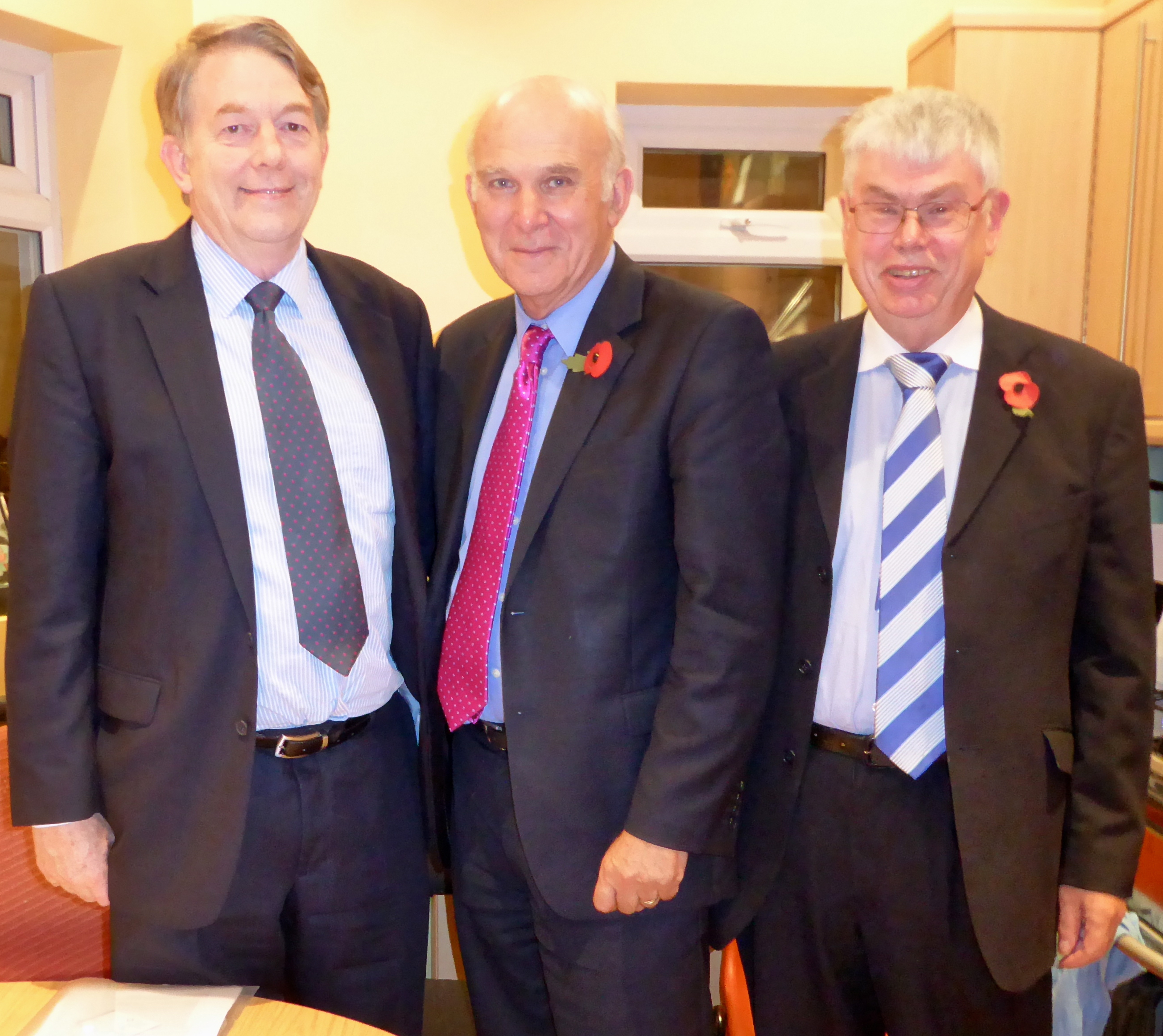 strategic TOURISM POLICY discussions with bis
On behalf of the Tourism Consultants Network, Chris Evans and Salon Partner, Oliver Bennett  met with Vince Cable MP, Secretary of State for Business, Innovation and Skills , on 31 October. This was to raise a number of issues concerning procurement in the public sector. The subject has been concerning members of the Tourism Consulting Network for some time and this meeting was part of a wider strategy to address member concerns. In February this year, the European Council and Parliament issued a Directive to member states on public sector procurement. The topic was also addressed in a 2013 report by Lord Young. The issues raised by us with the Secretary of State were to do with the draft Public Contract Regulations that follow on from the Directive and from the Young report. The Regulations will apply in England and Wales (Scotland is implementing the Directive separately). The Regulations are currently going through Parliament under the guidance of Vince's Department and the Cabinet Office.
pleasing progress to report
First, we said how pleased we were with the Regulations (they really do seem to be addressing most of the issues raised by members in recent years!) but were concerned that they might not be enacted before the election. Dr Cable felt that unless there was untoward reaction from the Lords, they would pass through in time. We then tabled four issues that we felt should have been included in the Regulations; these were to do with: – transparency on budgets, – training on brief preparation, consultation during the tender process, and, the Single Procurement Document which was recommended in the European Directive but does not appear to be in the Regulations.
an innovative industry insurance scheme
Dr Cable will be writing to Francis Maude at the Cabinet Office on these matters. The final point concerned the Lord Young recommendation that the British Business Bank should introduce an insurance scheme to replace the necessity for completion bonds but which has not been included in the Regulations. Dr Cable has direct control over this issue which he will raise in his Department. We look forward to reporting positive progress on these specific points in due course but were very pleased with Dr Cable¹s very helpful initial response to the issues we raised. We will be reporting separately on the draft Regulations and their coverage and our other initiatives in due course.