Leisure & Tourism Strategy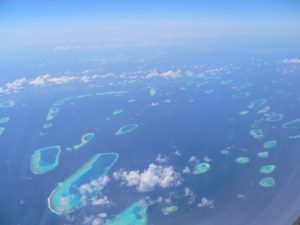 Tourism strategy development is one of our specialties, delivering world-class technical advisory services.
Our team of tourism consultants has achieved positive results on technical assistance projects around the world for over 20 years, tailoring international best practice to local conditions.
The rationale applied by Salon Hospitality Consulting for developing tourism is to provide income and employment, as well as net foreign exchange gains and revenue to a country. Tourism can be a better source of incomes and can act as mechanism for environmental conservation.
Strengthening the effective linkages between tourism and other sectors of the economy – in particular agriculture, manufacturing and services – also offers substantial economic benefits. The tourism industry has spill-over effects on other sectors of the economy and the potential to lead the way to economic prosperity by driving social and economic development.
Salon's areas of expertise in Tourism include:
Tourism Master Plans: Salon assists in developing national plans for tourism development
Tourism Marketing, Research and Strategic Planning: Salon advocates for a "destination focus" to maximize the benefits of tourism on rural livelihoods within a defined area
Human Resource Development: Salon plans and implements organisational, management and workforce development strategies, and conducts training
Product Development: Salon facilitates development of sustainable community based ecotourism and cultural tourism products at all levels, from small and medium enterprise development to securing large-scale tourism investments
Capacity Building: Salon helps build the institutional capacity of public and private institutions to plan, manage, regulate, and sustain investments in the tourism sector
Natural Resource Management: Salon strengthens preservation and management planning, and promotes public-private partnerships
Contact us today to find our more about our range of travel & tourism strategy offerings.