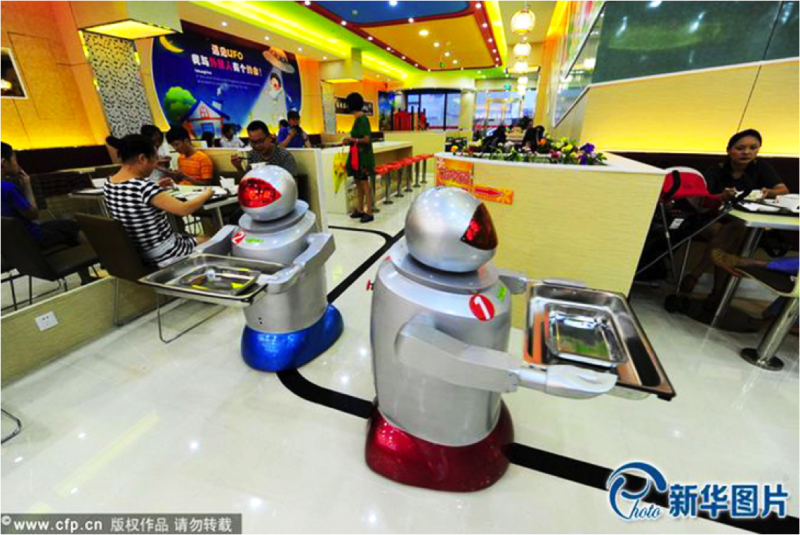 Restaurant Technology
At Salon Consulting we like to highlight innovative retail ideas. Here we look at how restaurant technology can be harnessed to provide a grea customer experience.
The brand
Levi Root's Caribbean Smokehouse
The innovation
Restaurant technology helps deliver food from order to table within 6-8 minutes.
Staff use insights from the tech to stay ahead of each part of the customer journey, from how long it takes for each table's food order to go to the kitchen, to how long it takes for a table's meals to be prepared, to finally how long it takes for the food to be delivered to the table.
Customers of Caribbean Smokehouse can check, split their bill, add tips, and pay their bill from their smartphone, without needing to find a waiter – all in under a minute; where traditionally, waiting to flag down a waiter and settle the bill could take anywhere between 10-12 minutes.
Read more on http://www.call-systems.com/news-events/article/news/levi-lays-his-roots-in-technology/
What we like . . .
This is a great application of restaurant technology with obvious customer benefits. On arrival, the app checks you in and advises the wait time, allowing you to leave and return or grab a bar drink. Saving up to potential 20 minutes on the entire transaction will be seriously attractive to Gen Y and Millennial customers and other cash-rich, time-poor consumers.
It's also very much on-trend with bill-splitting and near-field non-cash settlement. Great for business diners also, with built in VAT receipt. Obviously this model works well at Smart Casual and QSR restaurant levels.
This may not work . . .
There might be some user resistance in a Casual or Fine Dining context, where dwell time is not the main driver and human interaction with engaging, knowledgable servers is part of the UX.
What do you think?
Tell us how you think this experiment will work out…..
So, let's watch this prototype performance with interest and watch how the model is adopted – and adapted – for other foodservice sectors. Salon Hospitality Consulting global foodservice team can advise on restaurant technology trends, enhancing customer service and change management whatever your venue, whatever your menu so visit us at www.salonconsulting.com in the first instance to start the conversation.